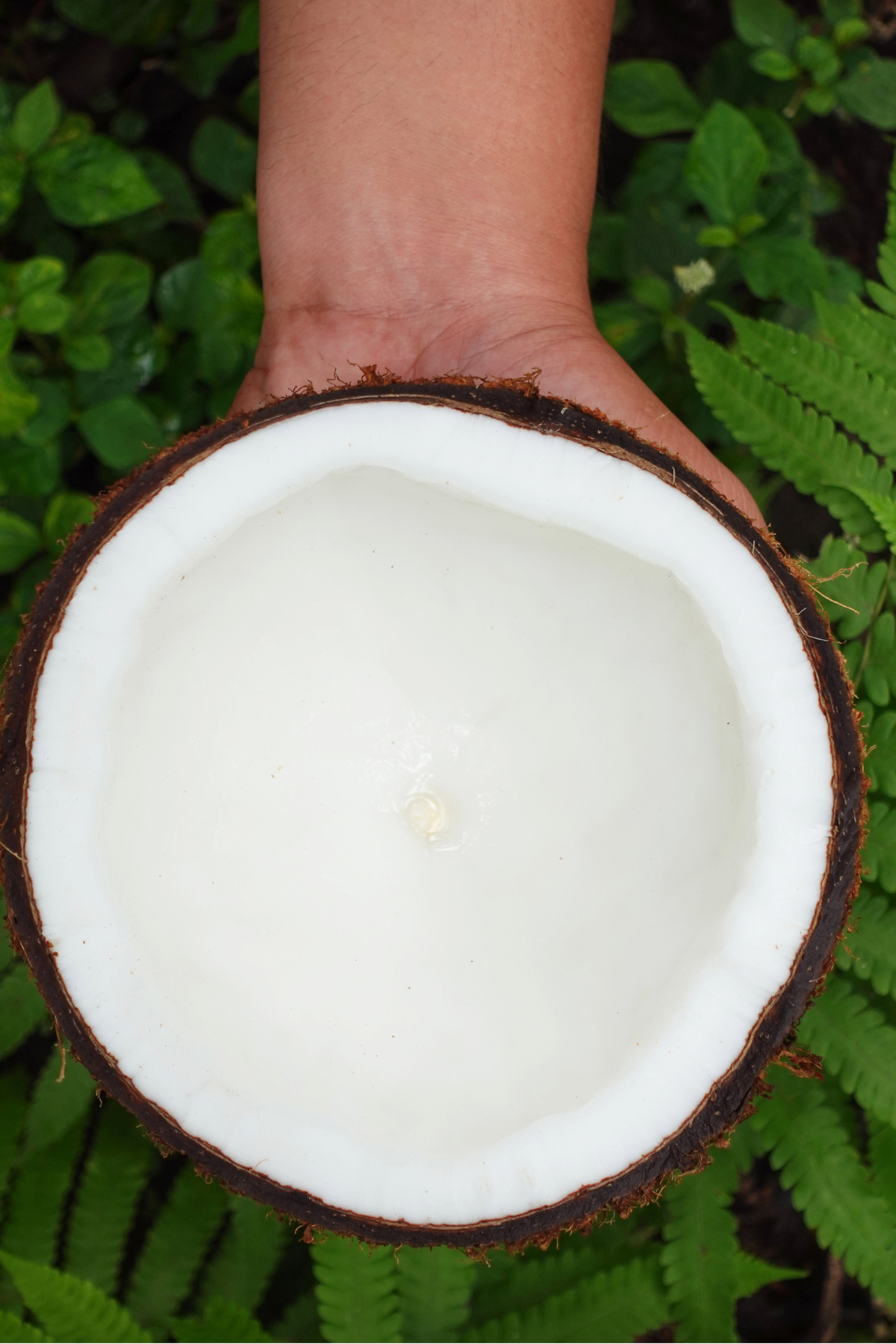 Philippine Wet-Milled Virgin Coconut Oil
Our virgin coconut oil is made from raw coconut cream that has been freshly extracted from matured coconut meat. The cream undergoes a series of high-speed centrifuges to separate the oil without using any heat or chemicals. The result is virgin coconut oil, at its purest, as nature intended.
Our Main Ingredient
Ethically Sourced from Farm to Skin.

Our main ingredient is one found right in our national backyard, that tree of life, the "cocos nucifera" of the Philippine variety. True to our elders' healing power and backed by modern science, it is the coconut, sourced from the mineral rich, volcanic soil of our archipelago, that is our not-so-secret ingredient. But how do we differ from other skin care products/companies that equally tout the wonders of coconut?

Dermtropics has found the way to extract its pure goodness with the process of wet milling. With this environmentally friendly technology, we are able to preserve the natural anti-oxidants and aroma of the oil, making it free from chemicals that may harm the skin.

In our products you may experience the benefits of organic wet-milled virgin coconut oil that has to offer for your hair and skin. Formulated with other plant-based ingredients, free from harsh chemicals that is also suitable for the most sensitive skin.