For Dry, Sensitive Hair and Scalp:
This duo includes one Raw Coconut + Aloe Vera Shampoo and one Raw Coconut + Argan Oil Conditioner for the healthiest scalp journey you deserve. 
Shampoo: Gently cleanse your scalp with the most nourishing ingredients of Organic Wet-Milled VCO, Coconut Milk, and Aloe Vera to help soothe dry, irritated scalp. Our shampoo has a low pH level of 5.5 and does not contain any sulfates, thus expect a low to NO foaming effect on the scalp. 
Conditioner: Seal shine into every strand with the powerful wonders of Coconut and Argan Oil.  Immediately restore essential hydration and natural vibrancy to dry, damaged hair with its Hydrolyzed Wheat Protein. It's low pH level of 5.5 will help prevent unruly, frizzy hair.
The perfect duo to bring back chemically-treated hair to a shinier, softer, healthier-looking state. We guarantee! 
Hypoallergenic tested!
✔️ Sulfate-Free
✔️ Silicone-Free
✔️ Fragrance-Free
✔️ Curly Girl Method Approved
✔️ Safe for Color-Treated Hair

Regular price
Sale price
₱2,189.00
Unit price
per
Sale
Sold out
DETAILS

For Dry, Sensitive Hair and Scalp:

This duo includes one Raw Coconut + Aloe Vera Shampoo and one Raw Coconut + Argan Oil Conditioner for the healthiest scalp journey you deserve. 

Shampoo: Gently cleanse your scalp with the most nourishing ingredients of Organic Wet-Milled VCO, Coconut Milk, and Aloe Vera to help soothe dry, irritated scalp. Our shampoo has a low pH level of 5.5 and does not contain any sulfates, thus expect a low to NO foaming effect on the scalp. 

Conditioner: Seal shine into every strand with the powerful wonders of Coconut and Argan Oil.  Immediately restore essential hydration and natural vibrancy to dry, damaged hair with its Hydrolyzed Wheat Protein. It's low pH level of 5.5 will help prevent unruly, frizzy hair.

The perfect duo to bring back chemically-treated hair to a shinier, softer, healthier-looking state. We guarantee! 

Hypoallergenic tested!

✔️ Sulfate-Free
✔️ Silicone-Free
✔️ Fragrance-Free
✔️ Curly Girl Method Approved
✔️ Safe for Color-Treated Hair


View full details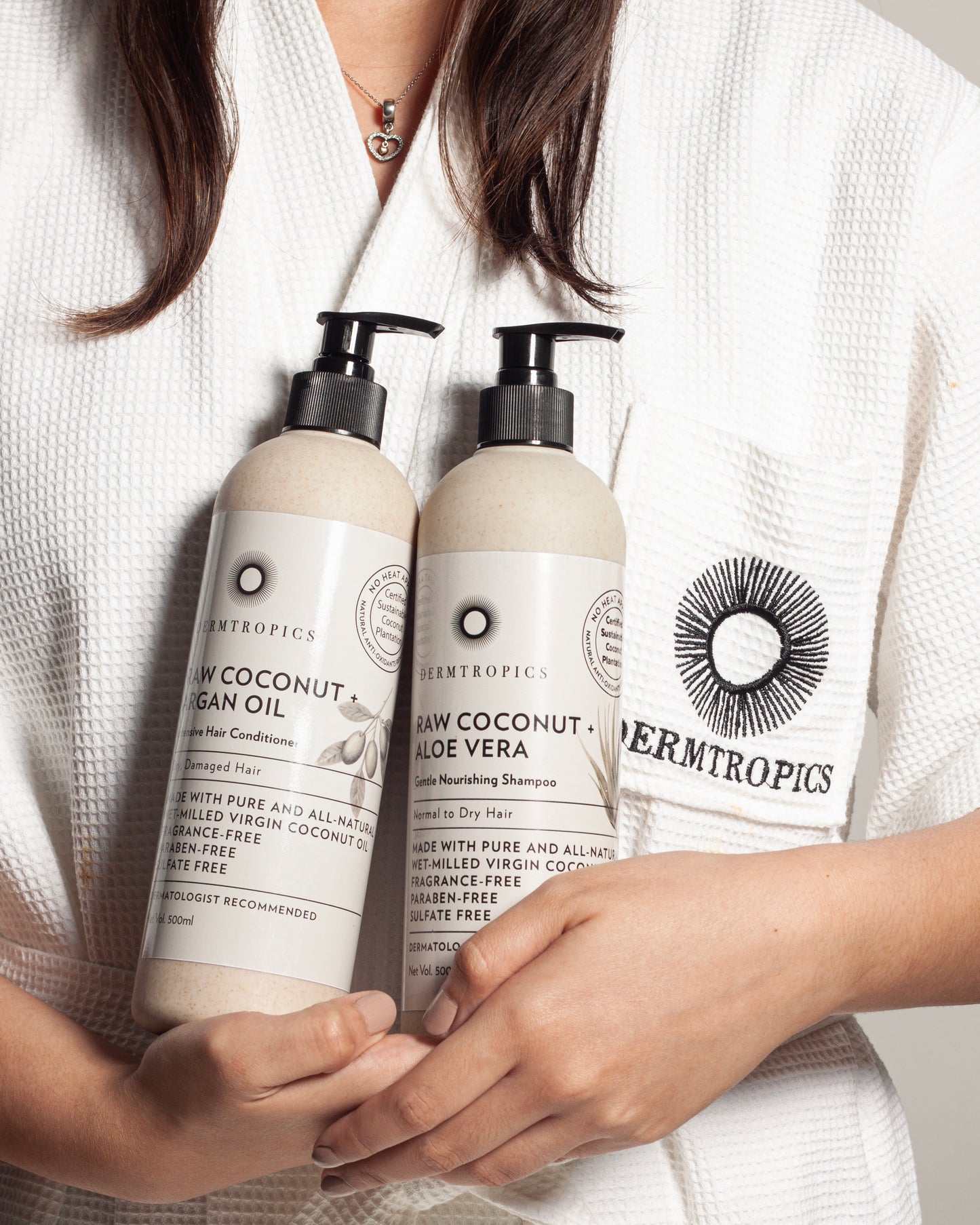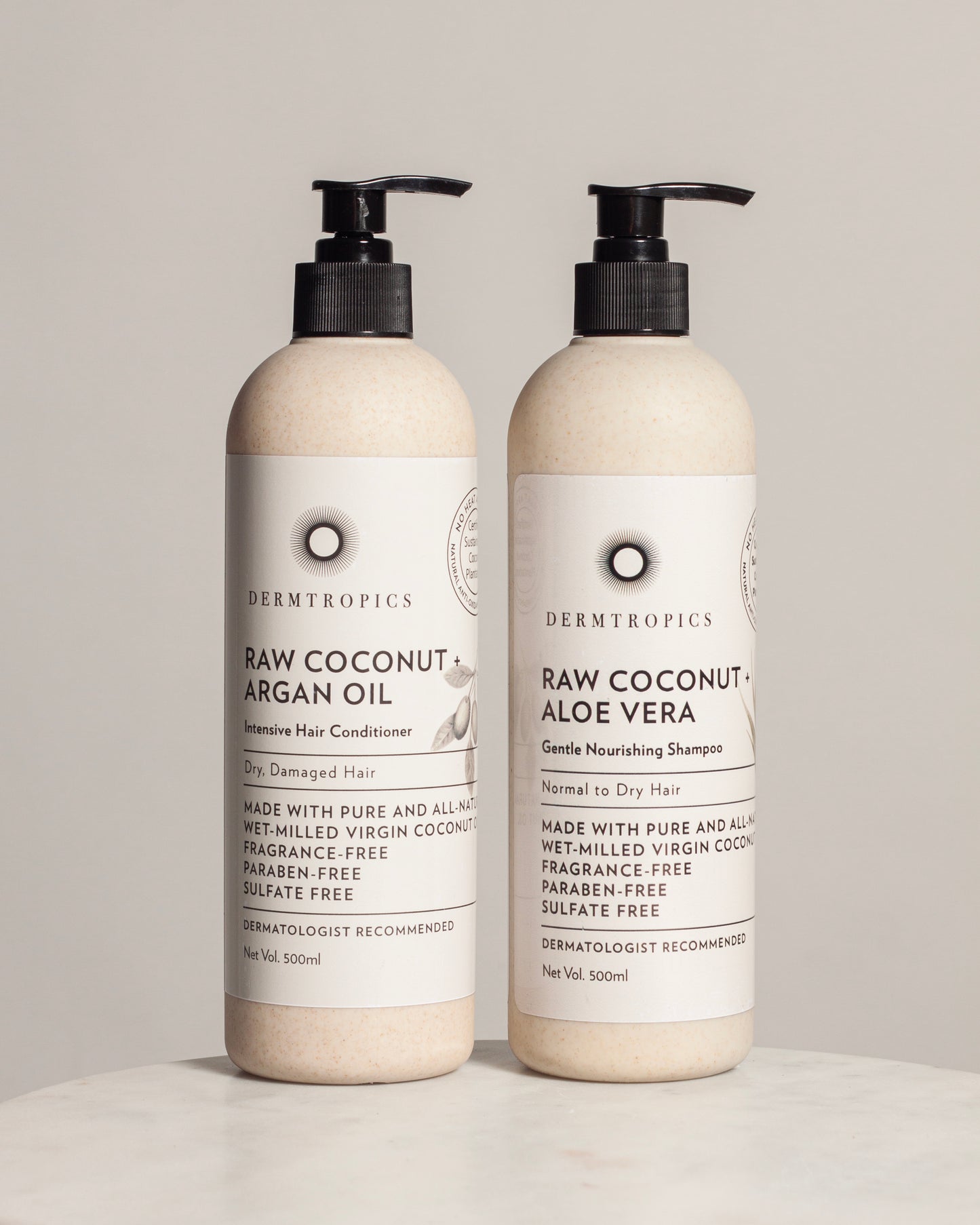 SHOP BY SKIN CONCERN
Choosing the best Dermtropics products according to your skin concerns
WHAT THEY SAY
See what our loyal customers have to say about Dermtropics